Modular monitor for PET-cyclotron use
Modular system permits operators to have real-time and continuous control of the whole facility through a visualisation system
SmartGuard modular radiation monitoring system from Comecer allows PET-Cyclotron facilities to implement a controlled monitoring environment, including the means to handle and document exceeded alarm levels and log measuring data.
The modular system permits operators to have real-time and continuous control of the whole facility through a visualisation system. The flexible system can be configured to meet the specific site needs, whether for regulatory-, production- or safety-related monitoring.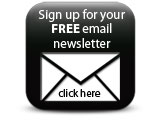 Attention has been paid to GMP requirements with respect to cleanable surfaces and out-of-sight cabling. Most of the cabling requires only a standard power over ethernet infrastructure, which can be installed by the customer during construction.
Companies