Medical device manufacturer completes ISO Class 7 upgrade
Design and Build | Pharmaceuticals
Cadence has upgraded its cleanroom capabilities from an ISO Class 8 to an ISO Class 7
Cadence has announced the upgrade of its International Organization for Standardization ISO Class 8 (100,000) cleanroom to a certified ISO Class 7 (10,000) cleanroom at its Pennsylvania facility.
The upgraded cleanroom is 2,500 sqft expandable to 7,500 sqft, and used for manufacturing and assembly, inspection, and testing of medical device, diagnostics, and life science products.
"The enhancement to our cleanroom expands what we can now offer our customers in regards to the product quality and the various types of products that we can manufacture and assemble" said Mark Carper, Director of Operations at Cadence's Pennsylvania facility. "We are excited about the new improvements as they further our commitment to finding ways that add value for our customers' requirements."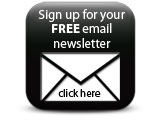 The new upgrade also improves the temperature and humidity control in the cleanroom. Additionally, the facility is FDA registered and ISO 13485 certified.
Companies