Mack Molding invests $2m in cleanroom moulding capacity
Upturn in demand for medical consumables encourages move into high-volume, single-use medical device components
US-based Mack Molding is investing US$2m to expand its cleanroom moulding and assembly capacity to handle significant growth in the medical consumables market.
The company is building its third ISO Class 8 moulding and assembly cleanroom at its headquarters plant in Arlington, Vermont, which will house four electric presses from The Japan Steel Works (JSW). It is scheduled to be certified by April 1, 2015, at which time Mack will begin validation runs. According to Plant Manager Rich Hornby, the company will begin shipping parts by the end of April.
Beyond the main moulding and assembly area, the cleanroom will include space for part conveyance from an adjacent soft-walled cleanroom that will house a robotically automated 500-ton press. Servo-controlled radio frequency and ultrasonic welding systems will be installed, as well as automated particulate, temperature and humidity monitoring.
Mack is adding four electric presses, including two 44-ton vertical machines and 60- and 199-ton horizontal presses. From JSW's 'advanced' series, they feature a 62 microsecond servo control circuit that delivers high-speed performance with increased precision and reliable quality.
Semi-automated equipment will be installed to support moulding and assembly, which includes overmoulding of extruded tubing. The presses will be vacuum-fed by a modular bank of dryers located just outside the cleanroom.
'While we've been involved in orthopaedic disposables for some time, this marks our first foray into high-volume, single-use components for a Class III medical device,' said Jeff Somple, recently named president of Mack Molding. 'It's a critical step that will open up a whole new market sector for us.'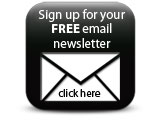 In addition to this investment, Mack has two other ISO Class 8 cleanrooms. Aa moulding cleanroom with six electric presses and an assembly cleanroom is used for non-sterile packaging of medical disposables, light sonic weld assembly, and temperature- and humidity-controlled functional testing. There is also a 24-hour whiteroom operation that houses four hydraulic presses dedicated to small part medical moulding.
Companies