LifeThreads introduces antimicrobial medical clothing
Offer durability, contemporary styling and comfort to healthcare professionals and patients
The new LifeThread garments have been treated with an antimicrobial active ingredient
LifeThreads, a US supplier of medical clothing, is offering products treated with an EPA-registered antimicrobial active ingredient that protects the fabric from harmful pathogens found in medical environments.
The new LifeThreads garments for doctors, nurses, healthcare professionals and patients have been shown to reduce harmful bacteria concentrations by 99.99% in tests by scientific research laboratory ResInnova Laboratories.
They include lab coats, scrubs, scrub warm-up jackets and patient gowns; the company plans to include bed linens and privacy curtains later this year.
LifeThreads' products are currently being rolled out in the Northeastern US and Florida, with plans for national distribution underway.
The company has also partnered with PureTex Solutions, an Orlando-based commercial laundry and linen company serving the healthcare industry. PureTex Solutions provides the full range of LifeThreads products, on a rental basis, to healthcare institutions throughout Florida.
'Unlike many of the competitive products on the market which incorporate silver nitrate as a protective additive, LifeThreads' choice and use of an EPA-registered antimicrobial additive compares quite favourably in cost in contrast with others,' said Karan Jhunjhunwala, founder and CEO of LifeThreads.
LifeThreads' choice and use of an EPA-registered antimicrobial additive compares quite favourably in cost in contrast with others
LifeThreads' technology incorporates zinc pyrithione into the textile during the manufacturing process. Zinc pyrithione is a fungistatic and bacteriostatic substance used in the manufacture of common dandruff shampoos and in the treatment of psoriasis, eczema and dry skin.
The antimicrobial additive is distributed evenly throughout the polymer matrix with an effectiveness that lasts for the life of the product, even after multiple industrial washes, the company says.
The active ingredients attack bacteria's ability to reproduce and absorb nutrients, which eventually leads to elimination of the bacteria.
'Our lab conducted a Splatter Fabric Challenge test to validate the efficacy of antimicrobial textiles in a more 'real world' simulation, mimicking the splattering of blood, urine and vomit,' said Matthew Hardwick, president and CEO, ResInnova Laboratories.
'Test results show conclusively that LifeThreads' antimicrobial textiles are extremely effective at reducing the concentrations of important pathogens such as staphylococcus – including MRSA – and E coli. These results suggest that antimicrobial textiles, especially those including fluid barrier chemistries, may be effective strategies at combating healthcare-associated infections.'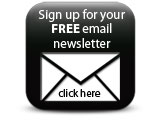 All LifeThreads products are fluid repellent, and the treatment works 24 hours a day, 7 days a week protecting the entire surface of the product. No special handling, new protocols or training are required with LifeThreads products which can be laundered in a normal fashion.
Companies