French eco care home uses copper to cut infections
Sets strict environmental and sanitary constraints
CIGMA in Laval, France includes a nursery for 35 infants and a 60-bed care home for dependent elderly people
A pioneering care home for the elderly with an integrated nursery is said to be the first healthcare facility in France to implement copper touch surfaces to help reduce the risk of infections.

The Centre Inter Générationnel Multi Accueil (CIGMA) in Laval consists of a nursery for 35 infants and a 60-bed care home for dependent elderly people, and is equipped throughout with copper handrails and door handles.

French company Cuivrinox supplied the copper products, which bear the Antimicrobial Copper Cu+ mark, signifying that they are capable of killing pathogenic microbes, 24/7, in-between cleaning regimes.

The home is equipped with copper door handles and handrails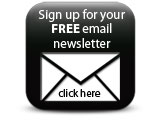 The copper surfaces are constantly touched by the residents, children and care staff, and are therefore potential hotspots for the spread of germs and illnesses. With normal cleaning, the antimicrobial copper surfaces will kill viruses, bacteria and funghi that could otherwise remain on the surfaces, thus contributing to a healthier environment for all.

CIGMA's director, Michel Porhel, said: "Whether we are talking about elderly people or young children, CIGMA cares for those who suffer from certain illnesses such as flu or gasto-enteritis. Therefore, the prevention of infectious illnesses is an absolute priority for us, both in the care areas and in the living spaces. Taking into account the clinical trials, the choice of copper as a permanent factor in the fight against bacterial infections was important for us."

Laboratory tests and clinical trials carried out in hospitals across the world have demonstrated the efficacy of copper and its alloys against bacteria such as E. coli, Salmonella and MRSA, and viruses such as Influenza A (H1N1). The trials, conducted in working clinical environments, showed antimicrobial copper touch surfaces had more than 90% less contamination on them than standard surfaces.

The CIGMA building of nearly 6,000m2 also has impeccable environmental credentials, using geothermal energy for heating, solar energy for hot water, and equipped with a 'green roof'. It is currently in the process of obtaining a certificate for high-energy performance and renewable energy (HPE-EnR).

"From the beginning, strict environmental and sanitary constraints have been set," said Porhel. "As with the copper, all the materials were selected for the advantages they provide as much as for technical considerations and their effect on the residents and young children."


Companies