Exacis Biotherapeutics makes strategic investment in manufacturing
Design and Build | Pharmaceuticals
Exacis' parent company has recently completed construction of a 5,000 sqft gmp facility with two ISO Class 7 cleanrooms
Exacis Biotherapeutics, a development-stage immuno-oncology company working to harness the immune system to cure cancer, has announced two significant advances in its manufacturing capabilities. Exacis is partnering with parent company Factor Bioscience to produce its iPSC-derived CAR-T and NK cells within a GMP cleanroom facility built by Factor.
Factor Bioscience, recently completed construction of a 5,000 sqft GMP cleanroom facility at its Cambridge, Massachusetts headquarters.
The facility includes two ISO Class 7 cleanrooms and is designed to enable production of advanced mRNA, gene-editing, and cell therapy products to support all phases of clinical development.
Exacis will use this new facility to produce its allogeneic mRNA engineered cell-therapy product candidates for non-clinical and clinical testing.
Exacis' next generation approach avoids the use of DNA and viruses and instead uses proprietary, innovative mRNA-based technology. This technology is used for generating iPSCs and for performing gene editing to create potent, targeted, allogeneic (off the shelf) cell therapy products, termed ExaCAR-T and ExaCAR-NK cells.
The company anticipates that the Factor GMP cleanroom facility will have sufficient capacity to support its programmes through late-stage clinical development.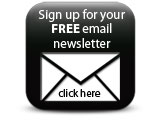 Matthew Angel, CEO of Factor Bioscience, Exacis' parent company, added: "We invested in constructing our GMP cleanroom facility to give our partners more control over the manufacturing aspects of their cell-therapy programmes."
Companies