EnSURE hygiene quality monitoring system is suitable for brewery use
Monitoring | Cleaning | Microbiology
According to The Campden BRI Instrument Assessment Service, which provides a full report on its website
The EnSURE system consists of a handheld luminometer with surface swabs and liquid testing dippers to measure levels of Adenosine Triphosphate (ATP)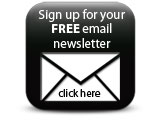 Hygiena International's EnSURE hygiene quality monitoring system has been assessed as suitable for use in breweries by The Campden BRI Instrument Assessment Service in the UK.

The ease of use, speed, accuracy and reliability of results, together with the comprehensive testing capabilities of the system make it suitable for applications in the food, water, cosmetics and healthcare industries.

The EnSURE system consists of a handheld luminometer, with surface swabs and liquid testing dippers, which are used to measure the Adenosine Triphosphate (ATP) levels on working surfaces or other contamination-sensitive areas, as well as in water or other liquids. ATP is found in all living organisms, foods and beverages and its presence on surfaces or in liquids is used as a measure of cleanliness and the potential level of contamination.

The Hygiena equipment can be used to test hygiene levels, the efficacy of surface cleaning procedures, as well as the quality of potable liquids, thus reducing the potential for microbial proliferation.

The equipment is easy to use, with some results available within 15 seconds of the test. It can be used to monitor all areas of production, handling and preparation for food and drink products, through to the point of sale.

The Hygiena EnSURE luminometer is available with a range of testing devices used to collect, analyse and provide data from multiple quality indicators.

According to Hygiena the luminometer is lightweight, robust, simple to use and flexible. The seven-button keypad is sealed and splashproof, while being easy to use and navigate.

Multiple tests can be undertaken with a single instrument combined with a variety of test swabs. Typically these cover hygiene monitoring for ATP (using UltraSnap, SuperSnap and AquaSnap swabs), rapid detection and enumeration of specific bacteria including coliforms and E-coli (MicroSnap), together with measurement of industrial enzymes such as alkaline phosphatase and proteases as process indicators (ZymoSnap). The instrument has 20 programmable test plans and 251 programmable locations per plan, together with storage capacity for 2,000 test results. The instrument runs off 2 x AA batteries (suitable for >6,000 tests) and uses an advanced solid-state technology. All the test devices use liquid-stable reagents for superior reproducibility and sensitivity, covering a wide range of application requirements. These pen-sized devices are also economical, easy to use and give realtime results.

The Campden BRI Instrument Assessment Service is designed to reduce the time and costs of testing new instruments and provides a basic assessment of instrument suitability. The full report on the EnSURE system is available on its website.
Companies