EAG Laboratories acquires Pernicka Corporation
Pernicka specialises in internal gas composition analysis for the reliability of critical components in military, space and aerospace technology
EAG Laboratories has acquired Pernicka Corporation, a specialist in internal gas composition analysis (RGA) for ensuring the reliability of critical components in military, space and aerospace technology. The company is based in Fort Collins, Colorado, in the US.
Headquartered in San Diago, California, EAG is a global scientific services company providing testing, analytical and characterisation services to technology and life science-related industries.
Pernicka founder, John Pernicka, will act as a consultant with EAG Laboratories. The staff will remain the same and will retain DLA suitabilities and quality certifications.
Through this acquisition, EAG Laboratories expands its existing capacity and expertise in RGA testing available at the EAG Los Angeles lab (formerly SEAL Labs) for the defence, aerospace and medical device industries.
Used for quality assurance and failure analysis purposes, Pernicka Corporation's RGA testing equipment and procedures meet military standards, including pertinent methods in MIL-STD 883 and MIL-STD 750.
Dr Karol Putyera, EAG's VP, Purity Survey, noted: "We are excited to welcome Pernicka to the EAG family and look forward to work with them and our aerospace and medical device customers to bring highly reliable and proven RGA testing services."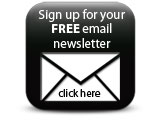 EAG employs 1,200+ employees in seven countries, across 20 laboratories serving more than 4,000 clients worldwide. EAG Laboratories is a wholly-owned subsidiary of Eurofins Scientific.
Companies