Cleanroom Kneeling Pad
Non-contaminating foam cushion with cover
Terra introduces a foam pad to use in cleanrooms for making maintenance, cleaning and work tasks more comfortable.
The 20x10" foam cushion is non-contaminating and covered with a zippered, washable cover.
The cover has abrasion-resistant filament on the bottom, and non-woven ESD-free polyester fabric on the top.
When applying pressure on knees, elbows or shoulders for extended periods of time, the pad helps relieve the discomfort of contact with hard surfaces.
It provides a firm support and does not lose its shape over time.
The Cleanroom Kneeling Pad may also extend the life of cleanroom garments that are damaged by surface contact.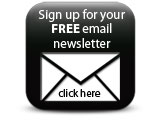 Terra Universal has 40 years of experience designing and manufacturing modular cleanrooms equipped with compatible equipment and supplies.
Companies