Cardinal introduces Protexis Latex Hydrogel surgical gloves
Releases Protexis brand and will transition powder-free range to this brand name during 2012
The Protexis Latex Hydrogel surgical gloves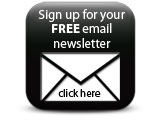 Cardinal Health, a US healthcare services firm, has added the Protexis Latex Hydrogel surgical gloves to its portfolio and released the Protexis brand name for its range of powder-free surgical gloves.

The new surgical gloves are powder-free, made from natural rubber latex, and feature an exclusive coating that makes them easy to put on and wear. Hydrogel (acrylic hydrogel polymer), a hydrophilic coating, is chemically bonded to the interior of the glove, which enhances lubricity so that the gloves glide on easily – wet or dry – and offer a soft, comfortable fit.

The gloves are translucent yellow in colour, which looks like a second layer of skin and offers a contrast to a coloured underglove when double-gloving.

All of the existing Cardinal Health powder-free brands, including Duraprene, Esteem, Protegrity, and Ultrafree, will all be moved across to a single Protexis brand.

The firm says the new brand offers a simple, straightforward naming architecture that clearly communicates the material from which the gloves are made, as well as any key features.

The Protexis powder-free surgical glove portfolio includes a proprietary glove mould with an independent thumb design that provides more natural hand movement along with an interlocking, beaded cuff design that reduces roll-down. Packaging for the portfolio has been redesigned with a fresh look and standardised. All Protexis surgical gloves will be available in sustainable, half-fold pouches that use less material, generate less waste and help increase storage space.

The roll-out of the Protexis brand kicks off with the launch of these Latex Hydrogel surgical gloves this month.

The remainder of the powder-free portfolio will transition to the Protexis name during 2012.