British antimicrobial specialist BioClad serves an ace at Wimbledon
Design and Build | Microbiology
Wimbledon Club fits four kitchens with BioClad antimicrobial wall cladding
Antimicrobial wall cladding as seen on BioClad website. Image for illustration purpose only
BioClad, the antimicrobial products company based in Harrogate (UK), has played a key role in the installation of four kitchens at the Wimbledon Club in London this year.
The BioClad Antimicrobial Wall Cladding was specified for the multimillion-pound project to develop four commercial kitchens at the club to serve the thousands of guests, players, and VIPs who attend The Championships each year.
Working alongside a number of contractors, BioClad was involved in the refurbishment of the kitchen and food preparation areas, where over 1000 sqm of cladding was installed in spring of this year.
Speaking on being involved in the kitchen installations, BioClad MD Lindsay McKenzie said: "We are honoured to have been involved in such a significant project for one of the biggest sporting events in the country, if not the world. Our aim at BioClad is to provide superior hygienic environments for all, so to have one of our products specified to serve thousands of guests for such a major occasion is fantastic."
BioClad specialises in providing hygienic cladding solutions for some of the leading hospitality brands in the UK and worldwide, including Five Guys, Byron Burger and Harrogate Spring Water.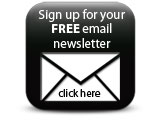 More than 470,000 people are expected to attend The Championships in 2019, and official figures from 2018 revealed that over 17,000 portions of fish and chips, 303,000 glasses of Pimms and 166,000 portions of the now iconic strawberries and cream were served over a period of 14 days last year, highlighting the importance of hospitality and hygiene to the event.
Companies