Bischof + Klein meets high standard of hygiene
Gains DIN EN ISO 15593, 15378 and ISO 9001 certification at plants in Germany
German packaging solutions specialist Bischof + Klein has been certified to DIN EN ISO 15593 by the Swiss Association for Quality and Management Systems (SQS) at B+K Lengerich and re-certified at B+K Konzell, which proves that the company meets the high hygiene requirements for the production of packaging for foodstuffs.
Certification according to DIN EN ISO 15378, Primary packaging materials for medicinal products, was also granted to the company's cleanroom production facility in Lengerich, Germany, for the first time.
Bischof + Klein produces consumer packaging for well-known brand manufacturers and industrial packaging for major companies in industries such as foodstuffs, agriculture and horticulture.
High-purity packaging for the pharmaceuticals and medical industry is manufactured in a separate cleanroom facility.
The auditing process also included successful re-certification to the quality management system ISO 9001 at both German plants.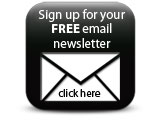 The company says the auditors praised its employee training scheme; the high qualifications and extensive product knowledge of the staff; as well as emphasising the exemplary cleanliness and tidiness found at both of plants.
Companies