Bio trunking beats bugs
Design and Build | Food | Microbiology | Regulatory
Suitable for hospitals and food and drink processing plants
UK manufacturer Marshall-Tufflex has introduced an antimicrobial cable management system for the healthcare and food sectors that is effective against E.Coli and Salmonella.

Bio Trunking Solutions uses silver ion technology incorporated into PVC-U trunking to kill a number of bacteria. It is said to be 99.9% effective, preventing bugs from reproducing and therefore minimising the risk of cross-contamination and has been tested to ISO 22196:2007.

Antimicrobial cable management system for the healthcare and food sectors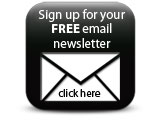 "The system has already proved highly successful in hospitals and other healthcare environments, where it provides an additional defence against hospital acquired infections when used with meticulous cleaning and personal hygiene routines," said Marshall-Tufflex product manager Chris Scott.

"We believe it could also prove an invaluable addition to the hygiene regimes in food and drink production environments."

Bio Trunking Solutions is effective for the lifetime of the trunking and, because the silver ion ingredient is mixed into the PVC-U during manufacture, rather than applied as a surface coating, it continues to work even if the trunking is scratched or damaged.

The system is available in a number of profiles, which are compatible with Marshall-Tufflex's MT32 power connection system, a click-together method for running power from a distribution board to the furthest point of a circuit.