Ansell gloves offer a new feel for double donning, dry and wet industrial applications
Hi Tech Manufacturing | Clothing
Firm launches four single-use gloves for the life sciences industry
The 83-500 is the first polyisoprene glove from Ansell and was developed for use in aseptic or clean environments
Industrial glove specialist Ansell offers four new ranges of single-use gloves for the life sciences industry across the EMEA region.
The ultra-thin TouchNTuff 73-300 and 73-500 sensitive Neoprene gloves offer protection against both Type I and Type IV allergies and are intended for biotech, sterile pharmaceutical labs and medical device manufacturing.
The premium 'latex-feel' TouchNTuff 83-300, the company's first industrial polyisoprene glove, was developed for use in aseptic or clean environments. It is also available in a sterile version as the TouchNTuff 83-500.
The new TouchNTuff 93-300 nitrile gloves are for use in electronics manufacturing.
'Ansell is proud to present its best disposable protection yet for workers in aseptic and clean environments within life sciences,' said Peter Dobbelsteijn, Senior Vice President and Regional Director for the Ansell EMEA region.
The 73-300 and sterile 73-500 is latex-, accelerator- and powder-free and offers splash resistance to a range of chemicals including acids, bases, alcohol and disinfectant components.
Claimed to be the thinnest Neoprene glove on the industrial market at 0.13mm, the 73-300/500 is said to be as resistant to punctures as a surgical glove (AQL of 1.00 in needle prick test). It also offers high sensitivity, superior fit and softness in single or double gloving.
The 83-300/500 has a 100% synthetic formulation safe for latex-sensitive (Type I) manufacturing and laboratory professionals.
The premium, 'latex-like' 83-300 is a non-sterile version of the 83-500 sterile polyisoprene single-use glove launched earlier this year. Remarkably thin at only 0.21mm, the gloves are more flexible than Neoprene, the company says. Their tactility, comfort, and puncture-resistance combined with a low particulate count makes them suitable for use in an ISO Class 5 environment or higher.
An inner coating of synthetic polyurethane on all of the new gloves facilitates both dry and wet donning. The gloves successfully passed both Skin Irritation and Sensitisation biocompatibility tests. Suitable for clean environments, their particle count is below 2500 per cm2.
The 93-300 green gloves are for the electronics manufacturing industry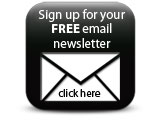 The ambidextrous 93-300 bulk nitrile gloves for the electronics manufacturing industries offer very low ionic and particulate counts and adapted bulk packaging that will not generate sparks. Only 0.135mm thick, these green gloves are more puncture-resistant than equivalent latex gloves, the firm says. Offering a 'dry' feel, they feature textured fingertips for a sure grip even on small objects. Made of high-quality nitrile, they offer protection against Type I allergies.
Featured Companies