Zytronic completes next phase of UK manufacturing plant upgrade
Design and Build | Hi Tech Manufacturing
The third stage will begin later this year and involve the replacement of the original section of the main factory cleanroom - first erected in the 1980s
Zytronic has completed Phase II of an upgrade programme
Zytronic, a specialist developer and manufacturer of touch sensors for medium to large format displays, has completed Phase II of an upgrade programme, which will position it to meet increasing demand for touchscreens across all areas of society.
The Blaydon, Tyne and Wear, UK-based firm says capital expenditure of £80,000 (US$120,000) was required for this part of the upgrade, which was completed last month (June). It involved the installation of a new semi-automatic screenprinting machine to accommodate the printing of touch sensors up to 60in across, and matching Zytronic's internal thermal tempering capabilities.
The third stage of Phase II is expected to begin later this year and will involve the replacement of the original section of the main factory cleanroom – first erected in the 1980s – for another £400,000 ($600,000).
The first stage of the expansion was completed in April for £100,000 ($150,000) and involved the expansion of the Research and Development (R&D) facilities, giving the team better and larger accommodation for manufacturing samples and testing new touch technologies and system enhancements. It also included a substantial cleanroom and an EMC testing facility.
Capital expenditure for Phase I exceeded £1m ($1.5m) on plant and equipment to enhance the quality and quantity of the company's manufacturing output at Blaydon. It included the purchase of two new laminating machines, another flatbed washing machine to ensure the glass is crystal clear, and additional plotters, bonders and a new CNC router.
Zytronic has also invested in equipment to improve efficiency, such as new robotic equipment, configured around a camera-based system, to enable more accurate placement of some of the integral electronic components. Additionally, new conveyor systems have been installed to move ultra large form factor glass touch sensors, up to 84in across, out of the cleanrooms. The larger segment of the cleanroom in the main factory erected in 2001 has been refurbished to a higher standard and significantly extended.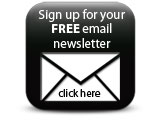 Zytronic's Group Finance Director, Denis Mullan, said: 'Since we opened our third factory in Blaydon in 2008 to produce the ZYPOS range of touch sensor products, and despite the challenging global economic conditions, we have continued to invest in our R&D and manufacturing facilities in order to enhance our product lines and deliver the best quality and service to our international customer base.'
Companies