XPhyto Therapeutics inks distribution deal with cannabis grower
The supplier is an international grower and extractor with ongoing EU GMP certification for high THC flower and outdoor high and low THC cannabis strains
Photo for illustration purposes only
XPhyto Therapeutics, the Vancouver-based cannabis company, has signed a term sheet contract with a grower and processor for the exclusive distribution of EU GMP flower, extracts, isolates, and crystallites in Germany.
The name of the company has not been disclosed, but XPhyto said the supplier is an international grower and extractor currently in the process of EU GMP certification of its facilities. XPhyto said its partner operates a scalable production in excess of 100,000 hectares, which includes indoor medical-grade hydroponic high-THC flower and outdoor high- and low-THC cannabis strains for extraction purposes.
XPhyto intends to import and distribute cannabis flower, isolates and derivative products in Germany and the EU in the first quarter of 2020.
Through its wholly owned German subsidiary, Vektor Pharma TF GmbH, XPhyto holds a number of German narcotics permits, including a commercial cannabis import licence.
In our experience, quality and consistency are absolutely necessary for the German cannabis market
XPhyto has engaged with and carried out due diligence on a number of potential suppliers over the past six months.
Following this process, the company reported that the current anticipated supplier has demonstrated an industry-leading commitment to quality and consistency of product. "In our experience, quality and consistency are absolutely necessary for the German cannabis market, the largest medical cannabis market in the world," said Hugh Rogers, CEO of XPhyto Therapeutics Corp.
"We look forward to proceeding to a multi-year engagement to bring medical-grade cannabis products to Germany. This is a significant part of our focus on near-term cash flow opportunities," he added.
XPhyto also holds a unique German cannabis cultivation and extraction licence for scientific purposes through it 100% owned subsidiary BUNKER Pflanzenextrakte GmbH.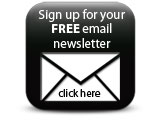 The two companies have designed the cultivation and extraction facility to incorporate cannabis processing, packaging, storage and distribution capability.
Companies