World's first closed system drug compounding robot on show
Equashield's high throughput robot will be presented at the 22nd Congress of the EAHP taking place in Cannes, France, March 22-24
Equashield Pro protects healthcare workers while maintaining high output throughout the compounding process
Equashield, a US-based provider of closed system transfer devices (CSTDs) for safe and simple handling of hazardous drugs, has unveiled what it says is the world's first robot with a closed system, the Equashield Pro.
The Equashield Pro facilitates the fast and efficient compounding of patient-specific chemotherapy drug doses, while protecting the healthcare worker.
Designed specifically around Equashield's leading CSTD to provide an additional layer of protection to the healthcare worker, Equashield Pro's innovative design dramatically shortens the compounding process. At the same time, dose verification software significantly reduces medication dosage and identification errors in hospitals.
Marino Kriheli, Co-founder of Equashield. said: "As the use of closed systems becomes mandated under USP 800 guidelines, institutions are looking to incorporate a system to protect healthcare workers while maintaining high output throughout the compounding process. The Equashield Pro will enable this."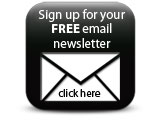 The Equashield Pro will be presented at the 22nd Congress of the EAHP taking place in Cannes, France, March 22-24, 2017.
Companies