World's first VR educational platform for sterile manufacturing launches
UK regulator MHRA has given a nod to new online platform Virtuosi
Photo for illustration purposes only
The UK's Medicines and Healthcare products Regulatory Agency (MHRA) has taken part in the development of Virtuosi, an on-demand educational platform that leverages the power of virtual reality (VR). The initiative is the brainchild of Quality Executive Partners (QxP), a business management and compliance consultancy headquartered in Atlanta, US.
A team of five senior sterile experts from MHRA's GMP Inspectorate participated as QxP's primary beta partner in a pilot programme, providing a review of selected educational lecture content and VR experiences, simulating daily operations within controlled manufacturing and microbiology laboratory settings.
Beyond a technical review, these valuable insights reinforced the proper foundational science used to educate users on the "why" behind the controls expected to be present during GMP inspections of sterile manufacturing facilities.
"We are so pleased to have the benefit of MHRA's review and perspectives within our Virtuosi Sterile Manufacturing and Microbiology series," said Crystal Mersh, CEO of QxP.
Mersh said the MHRA team has been a key regulatory supporter during the journey of developing this commercial VR educational technology. "In fact, the MHRA received our first deployed VR workstation, which in January 2020 is being upgraded to the full commercial release, providing an innovative source of internal training for the MHRA GMP Inspectorate," she added.
The regulatory perspective for all 32 educational episodes and 18 VR interactive experiences is further supported with a 100% independent review, performed by Bob Coleman, a former FDA national expert for sterile manufacturing facilities.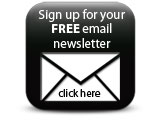 "We are excited to see Virtuosi's commercial launch and the significant impact it will have on day-to-day operations and business performance," Mersh concluded.
Companies