What's driving the demand for cleanroom lifting equipment?
The experts at Hoist UK take a look at what sectors within the cleanroom industry are in need of its specialist lifting equipment
Bespoke cleanroom lifting equipment from Hoist UK
Cleanroom manufacturing processes
The demand for cleanroom facilities within manufacturing processes continues to rise and in-line with this demand, the need for appropriate lifting equipment increases. This is true for hi-tech manufacturing, particularly electronics, which must be made and assembled in a dust free hygienic environment. This requirement is driving the need for purpose designed cleanroom lifting equipment.
Food and pharmaceutical industries
In the food and pharmaceutical industries, safety and quality remain a priority, therefore cleanroom standards are becoming evermore stringent. The food and beverage industry emphasises the need for corrosion resistant lifting equipment, with specialist features such as food-grade/no lubrication and sealed components. One of our most versatile cleanroom hoists is the BH Electric Belt Hoist that can be fitted with a Dyneema belt, which is lubrication free and the gear box, among with other components, can be provided with biodegradable lubricant.
Bespoke cleanroom lifting solutions
Cleanroom lifting solutions are often bespoke, tailored systems to suit both the operational requirements and the hygienic standards required. Therefore we offer a wide variety of equipment including electric chain hoists, wire rope hoists, belt hoists, manual chain hoists and winches, jib cranes, gantries and overhead crane systems available to cleanroom standards and suitable for use in a hygienic environment.
The need for cleanroom grade equipment that is both fit for purpose and cost effective is the prevalent challenge currently facing the industry. The strongest commodity for any cleanroom provider within the sector isn't being the most competitively priced or the ability to provide the quickest lead time, it's knowledge, but most of all experience.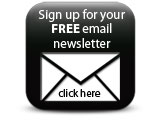 Hoist UK has a strong portfolio of project experience across the four cleanroom sectors: pharmaceutical, food industry, aerospace and semiconductor. We offer design led consultation approach to cleanroom projects, which includes site visits from one of our engineers, design for bespoke or adapted cleanroom grade cranes and hoists, as well as in-house manufacturing facilities and installation from our experienced, and qualified lifting engineers.
Companies