Westleaf gains standard processing licence from Health Canada
Cannabis extraction company can now create and sell derivative products through commercial arrangements
Product formulation reactors at The Plant by Westleaf Labs in Calgary, Alberta, October, 2019.
Photo by Todd Korol. (CNW Group/Westleaf Inc.)
Alberta-based Westleaf said The Plant, its large scale cannabis extraction, processing and product formulation facility, has received a Standard Processing Licence from Health Canada and is ready to start operations immediately. The Standard Processing Licence will allow Westleaf to process bulk cannabis to create and sell derivative products through a variety of commercial arrangements.
"This is a major catalyst for Westleaf to generate material revenue through the sale of derivative cannabis products and by offering contract manufacturing services," said Scott Hurd, President and CEO of Westleaf.
For Hurd, the issuance of the licence is timely as Westleaf prepares to launch its cannabis 2.0 products upon legalisation, which is expected on October 17, 2019.
This is a major catalyst for Westleaf to generate revenue by offering contract manufacturing services
Cannabis 2.0 is the legalisation of the next wave of recreational and medicinal cannabis products. It will allow cannabis manufacturers and retailers to provide consumers with a wide range of new products including high quality and safe vape cartridges, edibles, concentrates and oils.
Manufacturing capacity
Spanning 15,000 sq ft, Phase I of the facility has been built to EU GMP specifications and is designed to process up to approximately 65,000 kg of dried cannabis per annum
The Plant has an additional 45,000 sq ft of space to expand extraction capacity as well as adding additional product lines based on consumer preferences once the additional products are licensed post-October 17, 2019.
With the pending legalisation of cannabis derivative products, Westleaf anticipates strong industry-wide demand for efficient extraction, processing and formulation capacity.
Supercritical cannabis CO2 extractor at The Plant by Westleaf Labs, Calgary, Alberta, October, 2019.
Photo by Todd Korol. (CNW Group/Westleaf Inc.)
For Westleagf, the scalability of The Plant ensures the company is in pole position to capitalise on the expected demand growth for contract manufacturing, tolling arrangements, white labelling, and in-house product formulation.
Multimillion-dollar business
In July 2019, Westleaf signed its first extraction contract with Delta 9 for white label derivative cannabis products worth at minimum approximately US$4 million per annum, with an option to increase up to $16m per annum.
"The Delta 9 contract is the first of what we hope to be a number of similar arrangements between licensed producers, product developers and others who are preparing for the coming legalisation of derivative cannabis products such as vapes, edibles, topicals and beverages, or what is called Cannabis 2.0," said Hurd.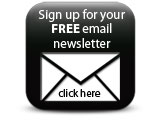 In addition, Westleaf has now satisfied ATB's condition precedent (a receipt of Health Canada standard processing licence) to draw the previously announced $3.7m of additional capital in the form of a $2.7m term loan and a $1.0 million line of credit for working capital purposes.
Companies