Watson-Marlow Pumps Group acquires Bio Pure Technology for £8.5m
Strengthens its single-use biopharmaceutical offering
Watson-Marlow Pumps Group (WMPG), a manufacturer of positive displacement pumps based in Falmouth, Cornwall, UK, has bought Bio Pure Technology through its parent company Spirax-Sarco Engineering for £8.5m.
Bio Pure, based in Portsmouth, UK, specialises in the design and production of advanced single-use tubing connector systems for biopharmaceutical customers. The business was established in 1998 by Roy Maunder, who will continue with Bio Pure as a Non-Executive Director. Steven Feasey will continue as Sales Director.
Bio Pure is a natural extension of the Watson-Marlow peristaltic pump range, complementing its offering in the biopharmaceutical sector, and joins a portfolio comprising Watson-Marlow Pumps, Watson-Marlow Tubing, Flexicon Filling Systems, Alitea OEM Pumps, MasoSine Process Pumps and Bredel Hose Pumps.
WMPG already has a strong commercial relationship with Bio Pure, jointly promoting Watson-Marlow pumps and tubing and Bio Pure connectors to shared customers, where both Bio Pure and Watson-Marlow products are integrated into customers' equipment.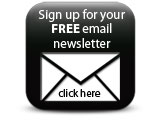 'The strategic acquisition of Bio Pure further broadens our product range and strengthens Watson-Marlow's position in the single-use biopharmaceutical market,' said Jay Whalen, President of the Watson-Marlow Pumps Group. 'That enables us to provide a more comprehensive and improved service to our customers looking for sterility throughout their fluid path. This is yet another exciting milestone for Watson-Marlow and we are looking forward to accelerating our growth within the biopharmaceutical market with our broadened product portfolio coupled to our process expertise.'
Companies