Vote to support a global hygiene initiative
Kimberly-Clark in conjunction with The Healthy Workplace aim to donate $50,000 to support UNICEF
Kimberly-Clark Corporation and UNICEF are joining forces to bring greater attention to life-saving hygiene practices.
For the second consecutive year, The Healthy Workplace Project is launching a 30-day Global Handwashing Day challenge. This year's challenge, with the Kleenex brand joining as a new supporter, will culminate in a $50,000 donation to support a UNICEF water, sanitation and hygiene initiative. The goal is to raise awareness of critical hygiene-related health challenges facing communities around the world.
Until 1 November 2013, people can participate in The Global Handwashing Day Challenge by completing a short hygiene and sanitation-themed online crossword puzzle or by signing up to 'Take the Pledge' to be a Handwashing Champion. Anyone who participates – regardless of whether the crossword puzzle is completed correctly – can choose one of three UNICEF programmes to benefit from the donation.
After the challenge ends, the Kimberly-Clark Foundation will donate $50,000 to support the programme that receives the most votes.
'Enhancing health and hygiene efforts around the world is crucial to help reduce the spread of illness and disease,' said Joel Schellhammer, Kimberly-Clark Professional go-to-market leader, Offices and Education. 'We are proud to support UNICEF and Global Handwashing Day to improve the health and well-being of children and families everywhere.'
The three UNICEF initiatives are:
Lifesaving Water Kits for Emergencies Access to clean water and proper sanitation is crucial to preventing disease following an emergency, such as a flood or earthquake. Water kits provide children and families affected by emergencies with the supplies they need to access clean water for eating, drinking and washing, to protect them from waterborne illnesses.
Clean and Safe Water for Communities in Need Proper hygiene behaviours are essential to combating waterborne diseases, but this is impossible without clean water. Seven hundred and eighty million people around the world lack access to safe water. UNICEF helps communities by installing deep-well water pumps so they can have clean and safe water to wash and bathe in.
Water, Sanitation and Hygiene Programmes in Eastern and Southern Africa This region still has a long way to go before safe water and sanitation can reach every child.  Through hygiene promotion – especially handwashing with soap – UNICEF works to maximise health benefits, focusing in particular on the survival, growth and development of young children.
'We are grateful to Kimberly-Clark for its support of UNICEF's efforts to raise awareness about the importance of handwashing and the need to improve sanitation and hygiene practices throughout the world,' said Deanna Helmig, vice president of Corporate Partnerships at the US Fund for UNICEF. 'Washing hands with soap and water along with access to clean drinking water can save the lives of millions of children each year.'
The 30-day challenge will be supported by Kimberly-Clark's health and wellness programmes and the Kleenex brand family of products. As cold and flu season approaches, Kimberly-Clark Professional is encouraging people to adopt the HYGIENIFY! wash, wipe, sanitize protocol, which can reduce the probability of workplace infection from common colds and influenza by approximately 80%.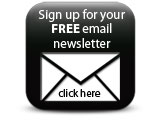 The Healthy Workplace Project is a Kimberly-Clark Professional global initiative that uses an innovative approach to hand and surface hygiene to help workers understand and help reduce the spread of cold and flu germs throughout their offices. Global Handwashing Day, like The Healthy Workplace Project, motivates people to make a difference. While The Healthy Workplace Project focuses on office workers, Global Handwashing Day is aimed at children around the world and increasing awareness and understanding of the importance of handwashing with soap as an effective and affordable way to prevent disease.
Featured Companies