Vetter's Chicago facility moves into full operation
Design and Build | Pharmaceuticals
This is the first plant to use Bosch's fully automated vial filler, which is designed for early clinical-stage compounds
Semi-automated filler at Chicago facility
Vetter's first US facility at the Illinois Science + Technology Park in Chicago is now fully operational.

The German contract development and manufacturing organisation (CDMO), which focuses on aseptic filling of syringes, cartridges and vials, has opened a 24,000ft2 (2,230m2) site with microbiology and chemical analysis labs, material preparation and compounding functions, three cleanrooms for aseptic filling, and visual inspection.

The Chicago facility is the first to use Bosch's new MHI 2020 B fully automated vial filler and offers state-of-the-art technology and processes to support preclinical through to Phase II compounds.

Designed for early clinical-stage, high-value biopharmaceuticals, the vial filler can run up to 10,000 liquid or 6,000 lyophilised vials per batch.

Vetter opens its Chicago facility at the Illinois Science + Technology Park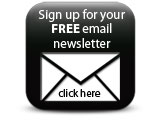 Vetter says minimum tubing lengths help reduce API loss and increase product yield.

The system's use of Restricted Access Barrier System (RABS) and its high degree of automation – including both filling and capping – also reduce risk of contamination by minimising human intervention.

The unit is capable of running fill volumes from 0.1 to 23ml, which provides ample flexibility.

Intended for liquid fills, a second cleanroom houses a semi-automated filler, which fills a variety of packaging materials – syringes, cartridges and vials – with a capacity of up to 500 units per batch.

Both automated and semi-automated units provide a full in-line check-weigh system, which helps ensure accurate fill volume.

The facility uses disposable components in material preparation, compounding and filtration areas, which eliminates the need for cleaning validation – and thus saves time and costs.

A third cleanroom will expand current operations and provide filling of pre-sterilised syringes.

'Our Chicago facility provides customers with a top-of-the-line clinical manufacturing site located in the heart of the US,' said Vetter managing director Peter Soelkner.

'Because Vetter consistently strives to stay at the forefront of innovation, securing Bosch's new fully automated vial filler was a natural for us. Here in Chicago, our state-of-the-art systems and infrastructure, coupled with our professional expertise, offer customers the quality they expect from Vetter.'

The new plant is an expansion of Vetter Development Service, which employs more than 100 people in Europe and the US. Nearly 50% of Vetter's clients are located in North America.

As with all Vetter facilities, the plant and its processes meet stringent FDA and EMA quality requirements. Adjunct services include regulatory counsel and product lifecycle management.

The facility also provides seamless product transfer to Vetter's large-scale manufacturing facilities in Europe for Phase III and commercial manufacturing.


Companies