ValPlus – confidence through validation
The ValPlus Family of tubing products are available with an enhanced level of validation documentation
Saint-Gobain's Life Science Business Unit, Single-Use components and assemblies for bioprocessing company, has introduced another industry-first capability for critical fluid applications: the ValPlus Family of tubing products.
ValPlus products are available with an enhanced level of validation documentation, including USP 788 for Sub-visible Particulates; USP 85 and 161 for Endotoxin; and ISO 11737 for Bioburden, providing the highest level of assurance of cleanliness and compliance to industry guidelines for critical fluid processing applications.
Steve Maddox, General Manager for Saint-Gobain's Life Sciences Strategic Business Unit, said:
"We recognised that there was a clear need in the Single-Use space for fluid handling components that were available with a greater level of quality certification, especially as it relates to the cleanliness of the product for biopharmaceutical processing steps."
"Our ValPlus family of products provides a higher level of quality assurance and because we are able to offer this on our existing products, we believe it can be readily adopted without additional validation testing by our customers."
The fluid path of the tubing has been validated using a single, normal ANSI Level II sampling plan to meet the sub-visible particulate, endotoxin and bioburden requirements outlined in USP 788 , USP 85 and USP 161 and ISO 11737.
Further, an annual testing programme has been established to routinely monitor compliance to these test specifications. The annual testing programme is available for review during an onsite audit.
"It was important that our validation claims are statistically substantiated by data that has been acquired through industry accepted test protocols," said Tony Perovsek, Worldwide Validation Manager within the Saint-Gobain Quality, Regulatory and Validation Group.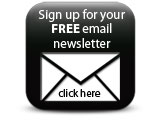 ValPlus certification is now available for select sizes and formulations of industry leading brands, including C-Flex and Sani-Tech tubings and hoses, with a plan to expand the ValPlus service to additional product families, including PharmaPure and PharMed TPE tubing products, as well as Sani-Tech Ultra silicone products.
Companies