Vaisala announces new webinar series
Webinars offer advice on best practices in validation methods for life science applications such as warehouses, cold rooms, refrigerators, chambers and cleanrooms
Vaisala has added a new series of webinars to its popular online training events: "Validation/Mapping in GxP Environments". These webinars were created to help FDA regulated facilities reduce the risk of deviations being observed during audits and inspections. Each webinar offers advice on best practices in validation methods for life science applications such as warehouses, cold rooms, refrigerators, chambers and cleanrooms.
Webinar content, topics and details include:
Where should I place my sensors?
November 15, 9:00 AM MST (UTC -7)
Deploying sensors in environmental mapping studies
How many sensors to use and where to put them
How to map controlled environments of all sizes, from table-top incubators to warehouses
Validation Protocols
December 13, 9:00 AM MST (UTC -7)
Specific types of data that are expected to be collected during a study
How to create validation protocols
How to review or approve such protocols
The webinars are hosted by Bruce McDuffee, Vaisala's senior humidity measurement instructor and Paul Daniel, Vaisala's senior regulatory expert. "The webinars teach a risk-based approach to creating compliant mapping and monitoring processes," Daniel says. "Our goal is to help participants focus their validation efforts on what matters most to inspectors and to thereby make the most of their resources."
"Our humidity webinars attract professionals from all over the world," adds McDuffee. "We expect the same sort of enthusiasm for this series of webinars because we are giving people fundamental knowledge on one of the most broadly defined regulatory requirements: validation."
The webinars are free and participants will receive the presentation slides and a recorded version after the event. If interested, please register online or, contact Laurie Rundlett, Event Co-ordinator at: +1 781 933-4500, or email laurie.rundlett@vaisala.com.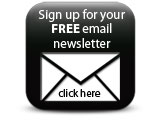 Learn more at: http://knowledge.vaisala.com/Validation-Webinars-2012.
Featured Companies