VOC-free wipe will reduce fugitive VOC emissions in cleanrooms
Foamtec's MiraWIPE engineering construction meets advanced process parameters using only deionised water, resulting in reduction of fugitive VOC emissions and improved fab safety
Foamtec is going to Introduce its VOC-Free Cleanroom Wipes to Environmental, Safety & Health professionals at the SESHA 38th Annual International High Technology ESH Symposium and Exhibition on May 5, 2016, Scottsdale Resort and Conference Center, Scottsdale, Arizona.
MiraWIPE's engineering construction enables engineers to meet advanced process parameters using only deionised water, eliminating the use of flammable VOC solvent-saturated wipes, resulting in reduction of fugitive VOC emissions and improve fab safety, while demonstrating superior ability to remove sub-micron contaminants from critical surfaces.
MiraWIPE is already production proven to replace IPA-soaked cleanroom wipers at the most advanced 300mm wafers fabs running 14nm processes, even on Hi-Vac chambers and photolithography equipment.
'The semiconductor industry has been looking for breakthrough technology in a suitable, non-VOC solvent wiper as an alternative to isopropanol-saturated wipes to perform preventive maintenance tasks,' said Vice President of Microelectronics for Foamtec International, Armand Barrios. 'Polyester wipers, due to the fabric design, have handcuffed engineers into believing the use of flammable VOC solvent wipes is the only solution available, putting fab safety at risk while exhausting VOC emission limits.'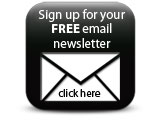 SESHA is an international organisation promoting the effective communication of safety, health and environmental information to the electronics and related high technology industries. Information on the SESHA Symposium may be found at www.sesha.org
Companies