Univar Ireland wins National Safety Award
For sixth year running
Univar Ireland is recognised in the 21st Annual Occupational Safety Awards 2012
Univar, a leading global chemical distributor, has been awarded a distinction for high standards of health and safety at the 21st Annual Occupational Safety Awards 2012.
Univar Ireland submitted details of its safety management systems, water and chemical spill detection and interception, underground catchment tanks, on-site emergency training, a lightning protection system, accident and incident rates and inspection records, as well as information on other improvements made to its site relating to health and safety to the awards, which are run by the National Irish Safety Organisation (NISO).
The purpose-built Univar Ireland facility at Greenogue was opened in 2007. This is the company's sixth year of entering the NISO awards where it has been successful every year, with 2012 being the second consecutive year in which it has received a distinction award.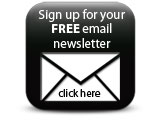 NISO, established in 1963, is the leading body providing training and advice on workplace health and safety in Ireland.