UltraTape offers label printer for cleanroom use
High-quality printing of product labels and safety signs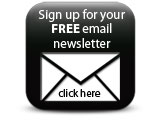 UltraTape Industries, a division of US-based Delphon Industries and a leading supplier of cleanroom tape and labels to the medical/pharmaceutical, aerospace and semiconductor industries, has introduced the UltraLabel PRO, a desktop label printer for critical environment applications.

The company says that when combined with UltraTape's cleanroom labels and ribbons, the printer becomes a one-stop shop for production label needs.

The UltraLabel PRO can be used to create inventory control identification, product labels, pipe markers, operating procedure and safety signs. It prints at 300dpi and is easy to network.

UltraTape also offers a cuff sealing tape for sealing the area between a glove and cleanroom coverall and security tapes that ensure the safe transportation of assets packed or unpacked in low particulate environments.


Companies