US PDA adds ISO Class 8 cleanroom for training and research
The Parenteral Drug Association's expansion includes additional classrooms, larger gowning room and a new student lounge
The US Parenteral Drug Association (PDA) has completed a six-month enlargement of its Training and Research Institute (TRI) in Bethesda, Maryland.
The expansion permits PDA Education to increase its capacity for hands-on aseptic processing and lecture-based training at TRI.
The centrepiece of the buildout is a new 400ft2 ISO Class 8 cleanroom that will house additional hands-on aseptic processing training courses. The cleanroom is enclosed by modular walls from Servicor and the air is processed with a HEPA air system.
"The hands-on aseptic processing instruction offered in an industrial setting at the Training and Research Institute is a critical component of PDA's educational program," said Craig Elliott, PDA Vice President of education.
He added: "PDA Education's Aseptic Processing Training Program provides an in-depth experience with the technologies associated with the manufacture of aseptically produced products, and now we have the capacity to train even more professionals each year."
Last year PDA trained over 300 US FDA personnel, but could not keep up with the increasing demand.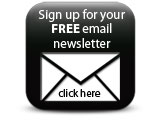 Founded in 1946 as a nonprofit organisation, PDA is committed to developing scientifically sound, practical technical information and resources to advance pharmaceutical/ biopharmaceutical manufacturing science and regulation so members can better serve patients.
Companies