USDA approves Listex to combat Listeria
Developed by Micreos Food Safety in The Netherlands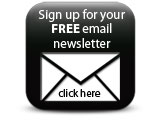 The USDA has approved Listex, developed by Micreos Food Safety in The Netherlands, as an antimicrobial processing aid to combat Listeria monocytogenes.

Micreos Food Safety, formerly EBI Food Safety based in Wageningen, which develops and markets phage products against dangerous pathogens, says the approval will enable food processing companies to deliver safer clean label products, without the need for reformulation or compromising on quality. The approval follows Health Canada's decision last September to approve the product as a processing aid.

Because Listex eliminates Listeria, rather than merely inhibiting its growth, it can be used as an Alternative-2 or as part of an Alternative-1 compliance under the USDA 2003 final rule for post-lethality exposed RTE meat products. It is certified USDA organic and does not affect the taste, texture or other organoleptic properties of treated food products. It can therefore be used for natural as well as organic foods. Listex is applied by topical spraying.

Micreos' ceo Mark Offerhaus said: "Consumers and food processors alike will benefit from the USDA's decision. Phages are abundant in our environment and foods, but thanks to today's technology we can harness their power and help prevent unnecessary suffering, economic losses and environmental strain".

In the US, the Centers for Disease Control and Prevention estimates that 2,500 people become seriously ill with Listeriosis annually, with several hundred deaths each year. Latest information by the CDC reports an increase of 19%. This is consistent with the trend in the EU as reported by EFSA (European Food Safety Authority), confirming Listeria as a major public health threat.


Companies