UNM awarded $1.6 million NSF grant to extend microsystems education
Online materials on microsystems will teach students about cleanroom safety, manufacturing, and fabrication
Research Engineer Barbara Lopez in the MTTC cleanroom during class instruction
The University of New Mexico has been awarded $1.6m from the National Science Foundation to provide educational materials to industry trainers and educators on the growing science and technology of microsystems.
This grant will focus specifically on converting educational materials used by colleges, educators and industry members into an online format, creating a support centre for those in the microsystems industry.
Microsystems, also known as microelectrical mechanical systems (MEMS), are in many devices used daily, including smartphones, gaming consoles, medical devices, and autonomous vehicles.
The centre's materials will teach students about cleanroom safety, manufacturing, and fabrication.
This is of interest to those in advanced manufacturing, since these devices are mostly made in cleanrooms, according to Matthias Pleil principal investigator on the grant and research professor in the Department of Mechanical Engineering.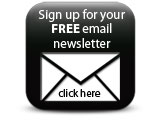 Classes and workshops are held in UNM's Manufacturing Technology and Training Center cleanroom, so that students and educators can get an authentic experience.