UMC opens new 12-inch wafer fab in China
Design and Build | Hi Tech Manufacturing
United Semi, a joint venture fab in Xiamen, achieves volume production just 20 months after groundbreaking
The opening ceremony for the new fab
United Microelectronics Corporation (UMC), a leading global semiconductor foundry, has celebrated the grand opening of United Semi, UMC's 12-inch joint venture wafer fab in Xiamen, China.
The state-of-the-art fab, which was completed in record time, realised volume production for customer products only 20 months after the groundbreaking in March of 2015, and pilot production yields for communication ICs at the fab have already exceeded 99% on the company's 40nm process.
'We have realized successive, noteworthy milestones since United Semi broke ground in March 2015,' said Po-Wen Yen, CEO of UMC. 'We achieved cleanroom readiness and equipment move-in within a year, and pilot run verification to mass production in only eight months.
'With United Semi being able to leverage UMC's technology expertise and more than 35 years of proven manufacturing experience, we believe this new fab is the best choice for IC designers in China and worldwide who wish to manufacture their products locally in order to serve China's vast electronics market, while also mitigating geographic risk.'
United Semi is a three-way joint venture foundry company between UMC, Xiamen Municipal People's Government and Fujian Electronics & Information Group. Its fab, Fab 12X, is southern China's first 300mm foundry facility. The fab will utilize UMC's mass production 55nm and 40nm technologies, with a maximum design capacity of 50,000 wafers per month.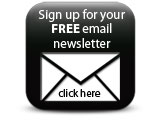 The main advantage for choosing Xiamen as the fab location is its short distance from Taiwan, allowing seamless support from UMC's Taiwan headquarters. Furthermore, Xiamen has a well-established infrastructure to supply ample local engineering talent and logistical support. United Semi complements UMC's Hejian fab in Suzhou, China, which provides 8" foundry services for local and international customers.
Companies