UK firm to showcase AseptiSafe valve at Interphex
Design and Build | Containment
The company is leading the way in designing innovative technology to ensure vital drugs from biological sources are manufactured quickly and safely
AseptiSafe reduces the need for large scale cleanrooms and isolators
Liverpool-based ChargePoint Technology will showcase its revolutionary device the AseptiSafe valve, at Interphex in New York (26-28 April). The device creates a sterile area the size of a dinner plate and reduces the need for the large scale cleanrooms and isolators to keep drug manufacturing areas sterile.
The company supplies precision containment valves to some of the biggest pharmaceutical names across the globe for the development of medicines and vaccines from their premises in Speke.
In terms of cost comparison, ChargePoint says the AseptiSafe valve offers substantial savings. Construction of a Grade B Cleanroom with Grade A manipulations can cost upwards of £600k with annual running costs of £100ik – while with AseptiSafe and a Grade C cleanroom costs of are as low as £75k with £2.5k annual running cost.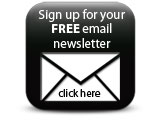 The device also speeds up production, protects operators from hazardous products and keeps raw materials free from bacterial contamination with a unique approach.
ChargePoint Technology uses a patented hydrogen peroxide decontamination cycle in the valve to destroy contaminants and bacteria, which makes it a very efficient bio-decontamination valve.
The company will also exhibit VERIFi – a wireless monitoring platform that communicates vital equipment performance data to help maximise the reliability, safety and profitability of the production facility and its final drug product.
Managing director Chris Eccles said: 'Introducing VERIFi technology into the system will appeal to both operators, Occupational Hygiene, EHS, QA, Production Management personnel alike because it provides benefits not only at the operational level but also in terms of general safety, reduced downtime and final product quality. Critically it also provides the relevant data and audit trail to satisfy the regulatory bodies.'
Companies