TriLink BioTechnologies to work with American Cleanroom Systems to build cGMP facility
Design and Build | Pharmaceuticals
Will contain nine labs and is scheduled to be completed in the first quarter of 2014
TriLink BioTechnologies (TriLink) has signed an agreement with American Cleanroom Systems (ACS) and Kelchlin Construction to build a 2,000ft2 pharmaceutical cGMP production suite within its facility in San Diego, US.
The manufacturing facility will contain nine labs and will be equipped to manufacture and process mRNA, long RNA, aptamers, oligonucleotides, small molecules and nucleoside triphosphates. The project is scheduled to be completed in the first quarter of 2014.
'Building a pharmaceutical cGMP production facility is the next logical step in expanding our quality system,' said Richard Hogrefe, CEO of TriLink. 'Soon we will be able to support our customers at every stage from research to clinical trials and commercialisation.
'ACS offered the quality and experience we were seeking and we're confident they are the right contractor to help us meet these goals.'
Founded in 1996, TriLink is a privately held firm employing approximately 50 people.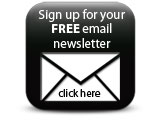 ACS, based in Orange County, California, builds ISO4-8 class cleanrooms for the pharmaceutical and medical device industry.
Companies