Toshiba to expand semiconductor fabrication facility
Design and Build | Hi Tech Manufacturing
To start second phase construction of Fab 5 at Yokkaichi, Japan at the end of August
Toshiba is to expand its state-of-art No. 5 semiconductor fabrication facility (Fab 5) at Yokkaichi in Mie, Japan, to provide manufacturing space for NAND flash memories produced using next-generation process technology and for future 3D memories.
The second-phase construction of Fab 5 will start at the end of this month (August) and be completed next summer.
Toshiba planned Fab 5's construction in two phases, the first of which went into operation in July 2011.
The firm said it now anticipates 'further medium-to-long-term market expansion and recognises that the time is right to expand Fab 5'.
Toshiba added that the extension would allow it to 'boost competitiveness and enhance its responsiveness to technology advances and market demands'.
Fab 5 phase 2 will include an automated product transportation system and earthquake-absorbing structure and will be designed to minimise the impact on the environment. The use of LED lighting and energy-saving production facilities, along with waste heat, for example, are expected to cut CO2 emissions by 13% compared with emissions from Fab 4.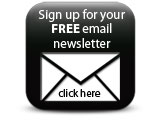 Toshiba's Yokkaichi operations currently include three Fabs mass-producing NAND flash memory, including the completed first phase of Fab 5.
Companies