Toshiba starts vegetable production at its Clean Room Farm in Yokosuka
Aims to produce three million bags of vegetables a year
Toshiba is growing vegetables in a cleanroom in Japan
Toshiba Corporation has added a new dimension to its healthcare business by starting growing vegetables in the Toshiba Clean Room Farm in Yokosuka, Japan. The first crop is scheduled for shipment at the end of next month.
Located in a formerly idle facility, Toshiba's closed-type plant factory uses state-of-the-art technology to grow crops and operates under almost aseptic conditions (i.e. an environment where germs are found on vegetables at about 1/1000th the level typical for vegetables grown in soil).
The company is aiming for annual output of three million bags (one bag is equivalent to a head of lettuce) of leaf lettuce, baby leaf greens, spinach, mizuna and herbs, and targets annual sales of JPY300m (£1.7m; US$2.7m).
Plant factories grow vegetables in close to sterile conditions in almost germ-free cleanrooms. Minimising the entry of germs and the damage that they can do considerably extends the freshness and shelf-life of vegetables, a major concern for retailers of cut vegetables and salads. Toshiba will promote sales to supermarkets, convenience stores, delicatessens and restaurants.
The factory is equipped with technologies and expertise from across the Toshiba Group, including fluorescent lighting with an output wavelength optimised for vegetable growth; air-conditioning systems that maintain constant temperature and moisture level; remote monitoring systems to track growth; and sterilisation systems for packing materials. The production management system is based on that used in the production of semiconductors.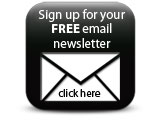 Toshiba is also considering construction of a large-scale plant factory outside Japan, and the sale of equipment for plant factory applications within the current financial year.
Companies