Toshiba starts construction of Fab 5 at Yokkaichi
Design and Build | Hi Tech Manufacturing
Signs joint venture agreement with SanDisk
Toshiba Corporation has started construction of a fabrication facility (fab), Fab 5, at Yokkaichi Operations, its memory production facility in Mie Prefecture.

Japan's largest manufacturer of computer chips has formed a new partnership with SanDisk Corporation of California, the world's largest supplier of flash memory data storage products, to operate the facility.

Toshiba said the construction of Fab 5 reflects expectations for increasing demand for NAND flash memory for existing and emerging applications, such as smartphones and solid-state drives. Adding new production capacity will ensure that Toshiba and SanDisk are able to respond quickly to market growth.

The fab building will be constructed in two phases, with construction work scheduled for completion in Spring 2011. On completion of its second phase, Fab 5 will be comparable to Fab 4, with a ground area of some 38,000m2.

Yokkaichi Operations with impression of Fab 5 on the right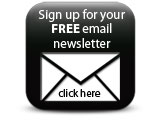 "Constructing the new facility assures our ability to respond to continued strong demand in the NAND flash memory market," said Kiyoshi Kobayashi, corporate senior vice president of Toshiba Corporation.

"With our partner SanDisk, we will increase the manufacturing capacity gradually in accordance with market conditions, in a way that further enhances our competitiveness in the memory business."

Dr Eli Harari, chairman and chief executive of SanDisk, added: "Today's agreement builds on a successful ten-year partnership with Toshiba that has led to the development of eight generations of industry leading multi-level cell NAND flash memory.

"Customer demand for flash memory continues to grow rapidly, and our investment in Fab 5 will provide us highly cost-effective supply, while giving us the flexibility to tailor the rate of capacity expansion to match our demand requirements."

Fab 5 will have an earthquake-absorbing structure and make a minimal impact on the environment. LED lighting throughout the facility, energy saving manufacturing equipment, and use of inverter-controlled pumps for semiconductor production equipment are expected to cut CO2 emissions to a level 12% lower than for Fab 4.

Yokkaichi Operations currently have four NAND flash memory fabs. Toshiba and SanDisk are currently ramping into the unused cleanroom space in Fab 4, and expect to reach full capacity of Fab 4 by the start of production in Fab 5.




Companies