ThermoGenesis builds new cleanroom for in-house production
The assembly of all X-Series cell processing disposables have been transferred from a third party to in-house by means of a new Class 100,000 cleanroom
Regenerative medicine developer Thermogenesis has announced the construction and qualification of a new ISO 5 GMP facility. The regenerative medicine company has stated that it intends for the facility to manufacture all X-Series cell processing disposables in-house.
ThermoGenesis develops, commercialises and markets solutions for automated clinical biobanking, point-of-care applications, and automation for immuno-oncology. It is a private corporation owned by the US-based Cesca Therapeutics.
Commenting on the announcement, Haihong Zhu, President of ThermoGenesis, said: "Now that we have completed the transfer of assembly of both our cell processing disposables and automated Control Module and Docking Station devices from third-party vendors to our in-house facility in Rancho Cordova, we have better control over our supply chain."
Zhu Added: "Equally important, ThermoGenesis is now better equipped to scale its manufacturing rate to keep pace with the rising demand for the X-Series 'closed system' automated cell processing products."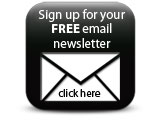 The products that will be assembled in the facility are: The X-Lab System, the X-Wash System and the PXP System.
Companies