The rise of low maintenance, automated aseptic processing lines
Contemporary procedures to ensure cleanliness of vials, for use in aseptic processing environments appear to be at the forefront of technology
The increase in interest in asceptic proceccesing equipment may, in part, be associated with increased attention from regulatory agencies and the drive towards compliance as a result.
The presence of micro-organisms and other contaminants can have severe consequences should foreign material enter the blood stream, following administration of an injectable drug product.
Manually washing vials can be cumbersome and inefficient, with large variations in the level of cleanliness batch to batch and vial to vial – an inconsistency which poses issues during validation.
Thorough vial washing and depyrogenation is therefore critical to ensure the safety of patients. However, the purchase of pre-sterilised containers can be cost prohibitive as a long term solution.
Continuous aseptic processing
By comparison, continuous aseptic processing has significant advantages, which is why it has fast become a recommended practice within manufacturing facilities.
In less than 30 minutes, a container can move from the vial washing machine, into the sterilisation/depyrogenation tunnel and finally towards the filling/stoppering/capping machine – no operator intervention or re-contamination occurs during any point of the cycle.
Additionally, equipment can be used in a way that strictly adheres to cGMP guidelines and to satisfy the strictest of process and cleaning (CIP/SIP) or software compliance (CFR 21 Part 11).
PennTech
Aseptic vial production line specialists, PennTech, have built vial washers which have no moving parts underneath the vial washer base plate itself, no gears, no belts, chain or grease points.
The washer's main drive is servo-motor controlled and there are only two moving parts inside the wash chamber: the central column and the out-feed mechanism.
PennTech's design is unlike that of similar instruments, which incorporate a large volume of moving parts inside the washing area, increasing the risk of recontamination of cleaned vials.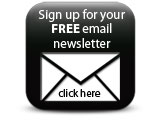 As exclusive agents for the PennTech product range in the UK, Ireland and France, Biopharma Group are able to assist in assessing the best aseptic processing machinery for needs including:
Depyrogenation Tunnels;
External Vial Washers;
Rotary Vial Washers;
Automated loading/ unloading
systems;
Filling and capping units.
Companies