Terra introduces cleanroom desiccator transport cart
DesiCart includes gasketed foors, hermetic seals, enclosed negative-pressure chambers, quick connect tube fitting and valve
The DesiCart is a mobile desiccator from Terra Universal, featuring comfortable push handles and five-inch cushioned swivel casters for smooth and quiet rolling to other locations.
Cart frames are available in stainless steel or polyethylene, both of which are resistant to chemical damage.
The enclosed negative-pressure chambers limit exposure to circulating particles. Cleanroom or lab personnel can purge the chambers with nitrogen, using the quick connect tube fitting and Terra's Relief/Bleed valve, which releases gas to avoid over-pressurisation.The reinforced gasketed doors are hermetically sealed.
Multi-chamber desiccator cabinets are built with open slots between chambers to allow inert gas to flow freely, keeping the contents dry. Transparent chamber walls can be made with clear acrylic or static-dissipative PVC that prevents electrostatic discharge; particularly important for sensitive parts in a low-humidity environment.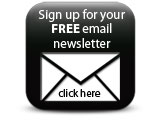 Terra Universal has 40 years of experience designing and manufacturing customised modular cleanrooms and ISO-compatible furnishings and accessories, including pass-through chambers, glove boxes and laminar flow benches.
Companies