Terra develops high-speed roll-up door pass-through
Big items can now be moved in and out of a cleanroom easily and efficiently
The new high-speed version of Terra Universal's cleanroom roll-up door pass-through
Terra Universal, a US-based supplier of cleanroom equipment, has developed a new, high-speed version of its cleanroom roll-up door pass-through.
Large equipment can now be moved in and out of a cleanroom more frequently and efficiently.
Doors retract completely into the ceiling to save space, removing the need for clearance space for conventional swinging or sliding doors, the firm said.
The pass-through chamber's flexible vinyl door has a transparent PVC window and an improved motorised door retraction system that can open each door in under four seconds.
The motor is robust enough to handle many cycles an hour under frequent, intense usage.
The doors and the powder-coated stainless steel housing are easy to clean, and the motor and mechanisms are sealed in their own housing to prevent accumulating or distributing contaminants.
The touch-screen user interface is intuitive and simple to operate.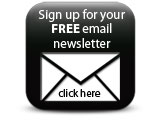 With safety in mind, this pass-through is fitted with infrared sensors to detect blocked pathways and stop doors from closing on objects or people, and the leading edge of the door is made of the same soft vinyl, minimising the possibility of injury.
Companies