Terra Universal offers cleanroom roll-up pass-through chamber
The flexible door, made of powder-coated insulated aluminum sections, rolls up into a coil inside a stainless steel housing
Terra Universal offers a space-saving roll-up pass-through chamber
It is possible to transfer large objects and trolleys into a cleanroom using a space-saving roll-up pass-through chamber from cleanroom equipment supplier Terra Universal.
This floor-mounted pass-through requires no forward clearance; the flexible door, made of powder-coated insulated aluminum sections, rolls up into a coil inside a stainless steel housing. The convenient control panel features push buttons for controlling door open/close positions.
The roll-up pass-through chamber has interlocking doors, prohibiting both doors from being open simultaneously and preventing the influx of contaminated air into the classified cleanroom. Position sensors located on the ceiling of the chamber monitor the location of the doors, ensuring proper operation. During cleaning or maintenance, the interlock may be over-ridden.
Motorised lifters are isolated inside non-contaminating housing, and the doors easily glide up and down tracks. Pressure-sensitive safety circuits sense when the door makes contact with an object; the door will then automatically stop and return to the full, open position.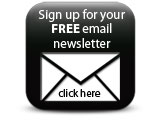 Many sizes are available, but doors can be customised for individual facilities. An optional air shower can be installed to dislodge particles from carts and equipment prior to entering the cleanroom. Powerful blasts of ULPA filtered air are fed through nozzles, and the 'dirty' air is safely exhausted through vents.
Companies