Terra Universal launches explosion-proof softwall cleanroom
Design and Build | Containment
Designed for continuous operation and UL-certified for use in Class I, Division 1, Groups C and D hazardous environments
Terra Universal has introduced an explosion-proof softwall cleanroom, UL-certified for use in Class I, Division 1, Groups C and D hazardous environments. Designed for continuous operation, the cleanroom has a frame of powder-coated steel to support ceiling components and softwall panels and includes a centralised power-distribution module, LED lighting, ceiling panels and fan filter unit(s).
Explosion-proof fan/filter units have non-sparking motors encased in cast-iron. Energy-efficient LED lights are mounted in low-profile steel fixtures and generate less heat than standard bulbs. Each LED light module provides 3,500 lumens and lasts more than 100,000 hours.
All electrical components are connected by insulated conduit to a central power module, with a switch control panel convenient for personnel. Wiring is packed in non-conductive, insulating cement, and assembled with quick-disconnect couplings to make installation and maintenance fast and easy with no added risk of fire hazards.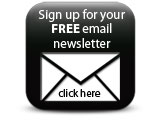 Static-dissipative PVC softwall panels are transparent and treated with static inhibitors to reduce the chance of static electricity. The panels have been tested according to ASTM, and show a surface resistance of 1.8 x 107 ohms/sq.
Companies