Terra Universal adds new BioSafe Corian pass-through chambers to product range
White polymer resin is suitable for use in cleanrooms
The BioSafe Corian pass-through chambers use white polymer resin developed by DuPont
New from Terra Universal are BioSafe Corian pass-through chambers with material supplied by DuPont. The white polymer resin is non-particulating and non-porous, making it suitable for cleanroom use. No moisture is retained that could promote the growth of microbes and viewing windows on both doors are tempered glass, the Fullerton, CA, US-based firm says.
A door interlock ensures that only one door can be open at a time, reducing the inflow of contaminating particles into the chamber or controlled room environment. The interlock hardware is isolated behind the double wall chamber so that the surfaces are smooth and easy to clean. Flush-mounted, smooth framing reduces particle build-up in the ISO-rated cleanroom. Flexible BioSeal gaskets line the pass-through doors, creating firm seals that will not shrink or crack over time.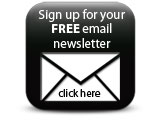 Doors are removable for steam sterilisation by simply lifting them up and out of the hinges. Ergonomic stainless steel LiftLatches are used to open and close the pass-through doors. Compared with chrome-plated latches, they will not flake and shed with repeated contact, the firm says.
Companies