Terra Universal adds low-profile air shower to portfolio
HEPA filtration unit and electrical access is along one side of the shower unit
Terra Universal has added a low-profile air shower to its portfolio
Terra Universal's low-profile air shower is suitable for rooms with low ceilings. The HEPA filtration unit and electrical access are located along one side of the 8ft high shower rather than on top, as is standard with 10ft showers. When connected to a cleanroom, the air shower chamber provides an ISO 5 transition to ensure the cleanliness of the classified cleanroom.
Nozzles located in the walls and ceiling blow filtered air at up to 8,000ft/min to effectively dislodge surface particles on workers' clothing, or supplies on transport carts. HEPA filters remove circulating particles of 0.3um or larger with 99.99% efficiency. Cycle times are programmed using the touchscreen control panel, but workers may use emergency buttons to stop the cycle and exit the air shower chamber.
A closed-loop filtration system ensures that filtered air is blown onto personnel or objects, and contaminated air is routed down to floor vents to be fed back through the filter. Wall plenums provide the volume needed to direct the air from the chamber to the HEPA unit.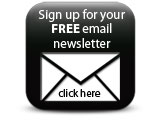 These low-profile air showers are made of powder-coated or stainless steel, with swing doors made from transparent static-dissipative PVC in aluminum frames.
Companies