Terra Universal add safety glasses holder to BioSafe range
A hinged, easy to clean container with comfortable access
The safety glasses holder has been added to the BioSafe product line
Terra Universal, a US-based supplier of equipment for cleanrooms and controlled environments, has added a hinged, easy-clean safety glasses holder to its BioSafe product line.
The container provides comfortable access to stored items, while maintaining stringent cleanliness standards and simplifying sanitation processes.
With convenient hinged design, the mounted BioSafe holder swings out from the wall by releasing a simple catch. The holder is easily lifted out of the hinges for removal to access hard-to-reach, sloped cubby holes, which can then be wiped down or steam cleaned to rid the compartments of particle accumulation.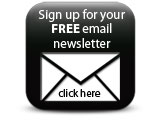 Made from durable 304 stainless steel or polypropylene, the safety glasses holder is available with 10, 24, 32, or 48 compartments, supporting a variety of storage solutions.
Companies