Tenders invited for £243m Ulster Hospital revamp
First phase sees creation of modern inpatient facilities
Tenders are being invited for a £234m development at Ulster Hospital in Belfast.
Health Estates Investment Group is inviting tenders from interested parties for the first phase of an ambitious revamp project.
The initial works will provide a new inpatient ward block incorporating 12 wards, each with 24 single en-suite rooms; four day surgery suites; three endoscopy suites; a cardiac catheterisation suite; and a pharmacy. The plan also includes hard and soft landscaping, communications links and plant works.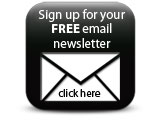 The initial tender is for the 24,000sq m facility, but the contracting authority could also award a second phase which would include departments such as A&E, X-ray, diagnostic imaging, clinical assessment, support and central catering under the same framework agreement.