Telstar unveils new cabinets, isolators and cold storage
Including the Igloo series of ultra-low freezers
The LyoQuest freeze dryer is one of a host of products being launched by Telstar at Analytica
Telstar's Igloo line of ultra-low freezers for clinical and research centres allows secure preservation of samples.
The product is being launched at next month's Analytica along with a host of other innovations from the Spanish firm, which invests 3% of its turnover in r&d.
Under the green line concept, the Igloo offers -86°C temperature and provides an energy efficient storage system, superior temperature performance and uniformity, the firm says.
The freezer also offers low power consumption and low noise level (< 50dB(A)) in a small footprint. The firm has developed this new equipment using its own cold storage technology.
Telstar's latest laboratory freeze dryer is the LyoQuest with a condensation capacity of 8 litres.
The LyoQuest makes it possible to carry out pre-freezing, primary drying, and secondary drying processes, enabling users to work with different types of samples (vials, trays, ampoules, and flasks) using the same piece of equipment.
In addition to being versatile, LyoQuest also allows users to create recipes involving temperature and vacuum control thanks to its PLC controller. Furthermore, its design makes it possible to pre-freeze products inside the device, often without the need for an additional freezer.
The new IsoFlow isolators provide a high level of protection to operator, product and environment. They are used for the preparation of cytotoxic medicines, working with high-risk biological materials, and TB-research, providing more protection than Class II cabinets. They integrate a side hatch maintaining the continuity of the sterile process throughout loading and unloading operations.
Telstar Bio II Advance is a new generation of biological safety cabinets, which offers a body that is 20% smaller than the market average and maintains, at the same time, standard work space. Intended for the laminar flow manipulation of micro-organisms with biological risk levels 2 and 3, the cabinets have an ergonomic design that adapts easily to small spaces, especially in laboratories with low ceilings and where several pieces of equipment are used in the same area.
Telstar will add Biological Safety Cabinet Class II-EF/S3 to its portfolio at the exhibition in Munich, Germany. This 90cm model is designed for small applications and/or laboratories involved in microbiological research with biological agents such bacteria and allergens.
The firm's latest generation of laminar flow benches is the Aeolus series with a larger work chamber, offering 20% more sterile working area. These cabinets are suitable for the preparation and handling of non-pathogenic samples that require a sterile environment.
Finally, Telstar will show its minibioreactor to perform animal cell culture screening studies on a scale applicable to r&d.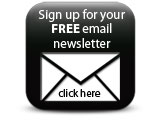 The firm says this is the first minibioreactor to enable animal cell culture trials and experiments on a scale of 10 to 15ml, with the capacity to handle six cultures at a time, and a workstation accommodating single-use plates to guarantee sterility and speed the start-up of the bioprocess.
Companies