Teknomek shuts out compliance risk with stainless steel door closer
Teknomek has extended its door closer range, with a new hygienic 316 grade stainless steel model intended for use in hostile and corrosive environments, such as wet rooms and VHP sterilisers
The slimline, yet heavy duty 316 grade door closers use a universal door fitting and are suitable for 45–100 kg doors. They feature a full 180° opening angle and spring-loaded delay action, adjustable to four settings, to make transporting bulky items easier.
The use of stable hydraulic fluid means the door closers can be used in temperature ranges of between -15°C and +40°C.
Sue Springett, Commercial Manager at Teknomek, said: "All too often it is easy to overlook the most nondescript elements within a facility, but this argument would not wash with an auditor. It would be incredibly inconvenient — not to mention disruptive and expensive — for production to grind to a halt because of a rusty door closer.
"In many cases door closers that appear to be made from stainless steel are only clad in the material and can therefore rot from the inside, particularly in humid environments. Not only does this lead to unsightly staining, it can also represent a compliance risk."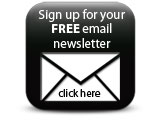 The 316 grade closers come in a satin finish and complement Teknomek's existing 304 grade models, which are available in satin or matt finishes.
Featured Companies