Teknomek puts it best foot forward with updated boot rack range
The 100% stainless steel design rack has reduced weight, prongs re-angled making it easier to clean and drain boots on the rack itself
Teknomek's redesigned boot rack is easier to clean, reducing clean down times
Teknomek has redesigned its boot rack range to save space and reduce clean down time. The new models are available in wall mounted, pedestal, or mobile options and can accommodate between eight and 32 pairs.
Sue Springett, commercial manager at Teknomek, says: "Our boot racks are amongst our longest-serving products and they've been hugely popular over the years, but given our policy of continual improvement to reflect changes in hygiene best practice, it was time to review their design.
"We've spent the last year getting the new design right through conducting both in-house and external testing. This process has proved invaluable and the user feedback we've received means we are confident customers will notice a real difference in their day-to-day operations."
The boot racks are now made entirely from stainless steel, and are available in standard 304 grade or 316 grade as required. The new design saves space both in terms of width and how far they protrude from the wall, but with no reduction to the number of boots it can hold. All plastic has also been removed from the design so the products no longer need to be recorded on the risk register.
The weight of the racks has been reduced so the freestanding and mobile versions can be moved easily for when cleaning.  Improved hygiene has also been factored into the design of the racks themselves, the prongs have been re-angled to make it easier to thoroughly clean the boots on the rack and potential dirt traps have been removed.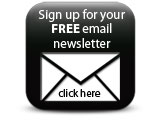 Neil Bailey, hygiene manager at Bakkavor, says: "After trialling the new boot racks we found that although the changes may have seemed relatively minor, they had a positive impact on efficiencies. Getting rid of the plastic prong ends means we've been able to save time on the weekly risk register while the lighter weight and improved angle of the prongs has made a big difference to clean down time. I'm excited about the long term savings this design will accrue."
Featured Companies